SeaEO Nautical Ventures provides custom, private boat rentals & charters to residents, and visitors of Virginia Beach. We offer a wide range of packages including dinner/sunset excursions, fishing & wildlife tours, weddings, engagement celebrations, and corporate event charters. We are veteran-owned, and our captains are proud locals, providing a 5-star luxury boating experience to our valued friends and neighbors along the Virginia coast.
Features

Anchor

Bathroom

Bluetooth audio

Bow thruster

Children's life jackets

Cooler / Ice chest

Deck shower

Depth finder

Fish finder

Fishing gear

GPS

Grill

Livewell / Baitwell

Radar

Refrigerator

Rod holders

Sonar

Stereo & AUX input

Swim ladder
Allowed on Boat

Alcohol

Fishing

Glass bottles

Kids under 12

Liveaboard

Pets

Red wine

Shoes

Smoking

Swimming
Pricing

2h - $799
3h - $1000
4h - $1200
6h - $1700
8h - $1899
Cancellation Policy

Free cancellations are offered five business days before the booking start date.

50% refunds are available for cancellations made up to two days before the booking start date.

Cancellations made within two days of the booking start date are non-refundable.
Share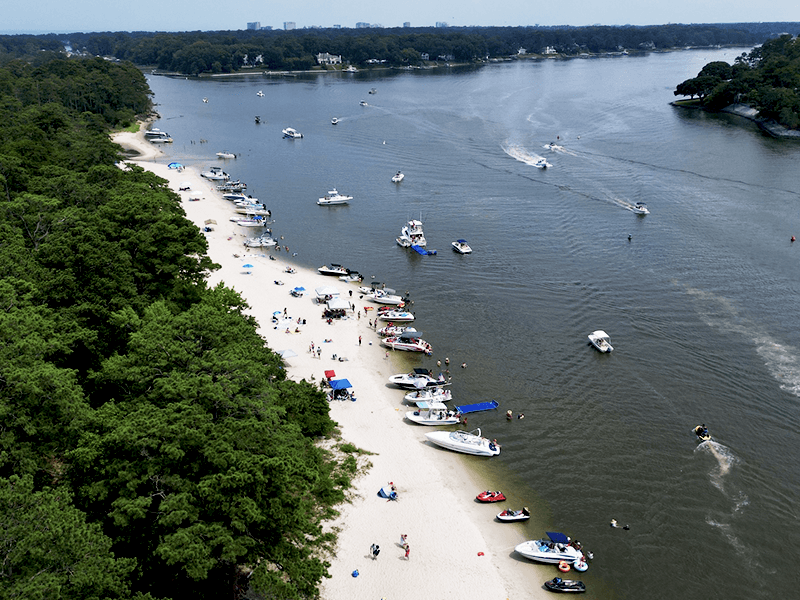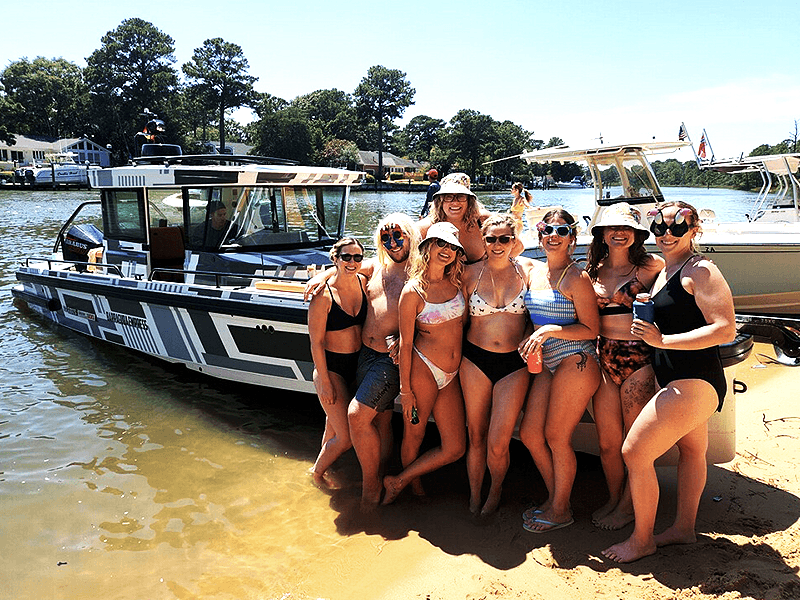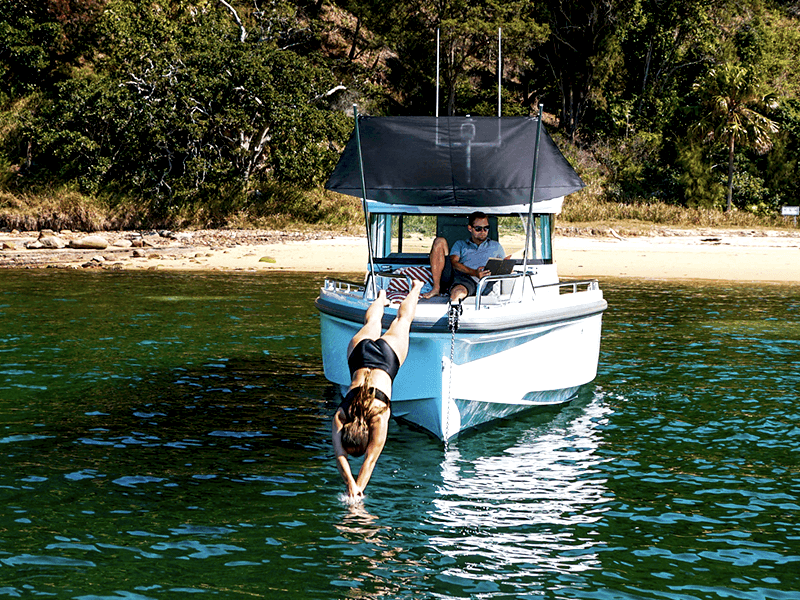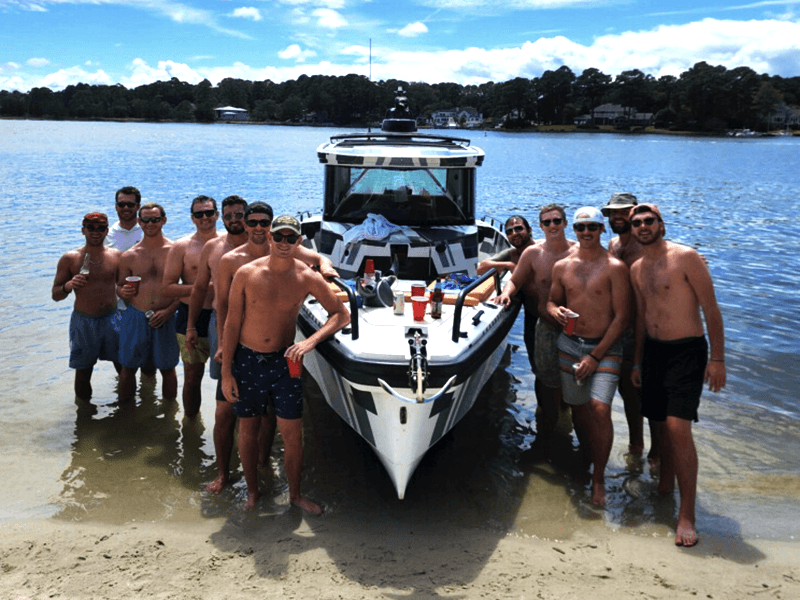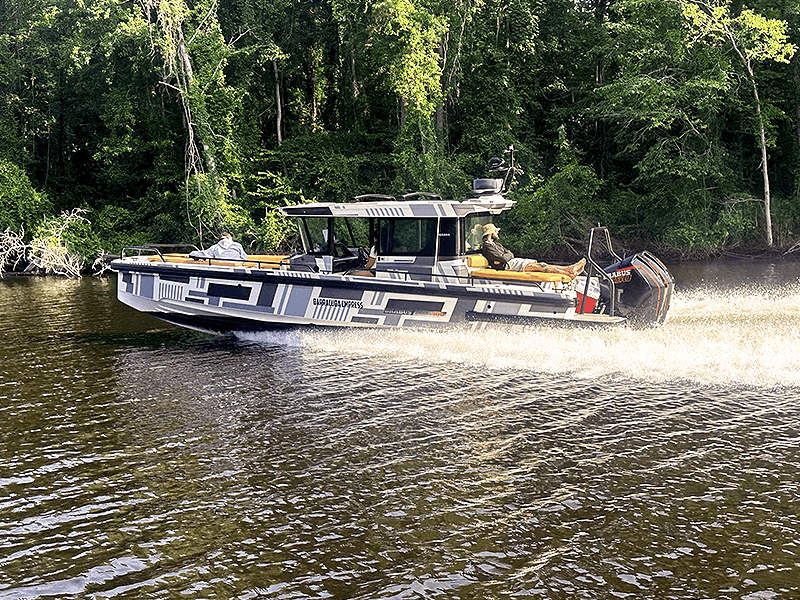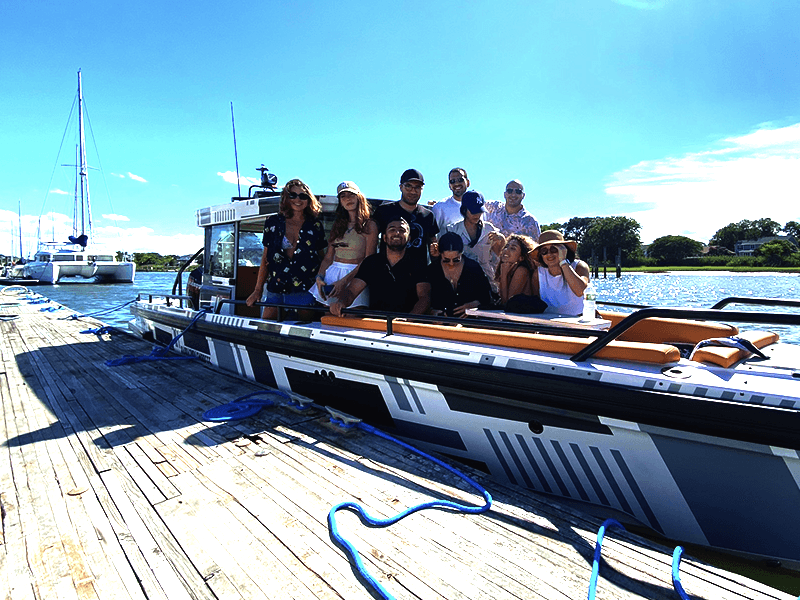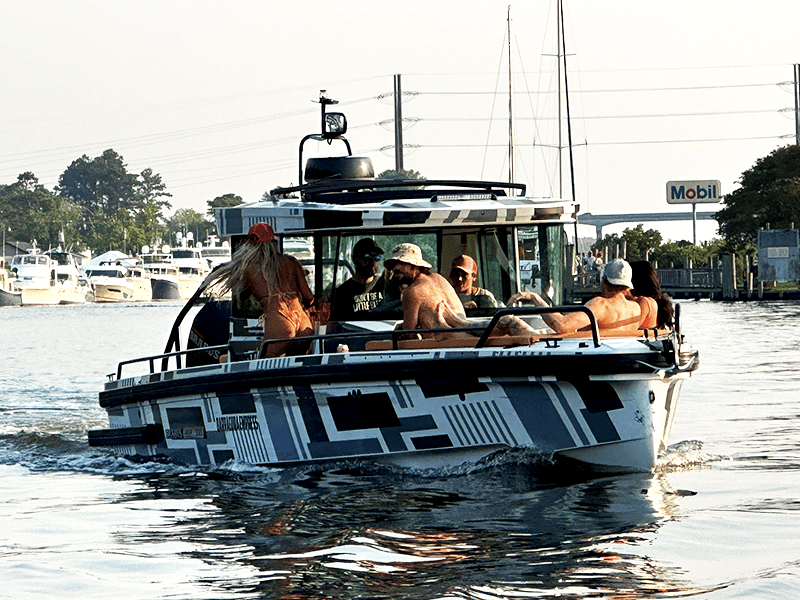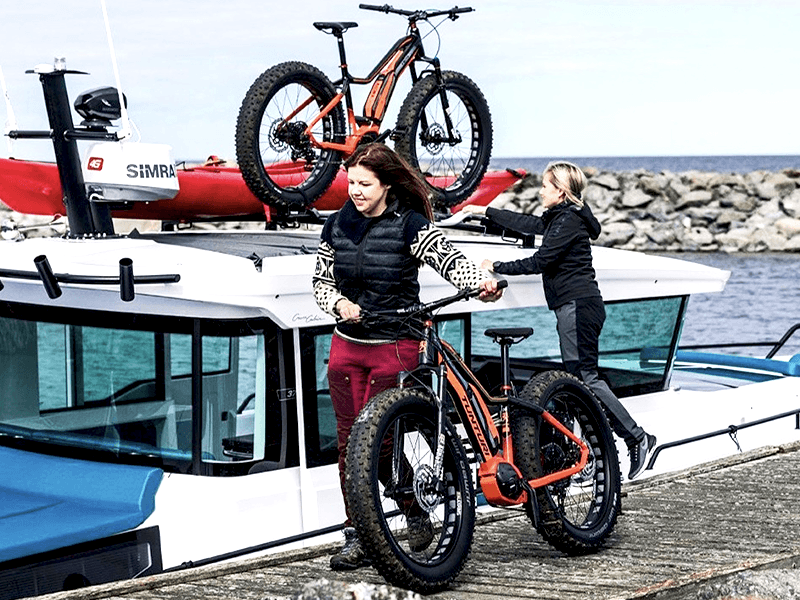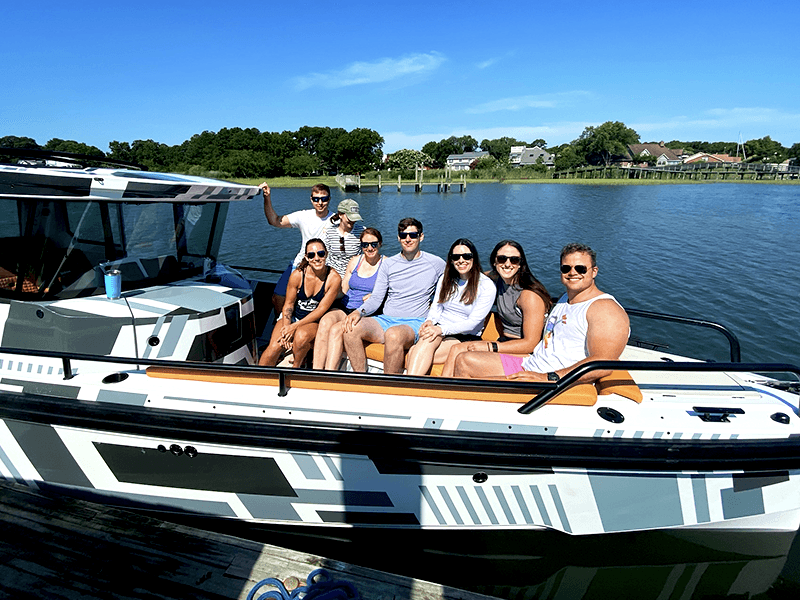 On-the-Water in Virginia Beach
Though Virginia Beach is the most populous city in the state of Virginia, it encompasses all of the attractions of a small, southern coastal town. The oceanfront is packed with hotels and restaurants, historical landmarks, beautiful waters, and a thriving nightlife.
Approximately 460,000 residents call Virginia Beach home, and roughly 19 million tourists pay a visit each year. Geographically located near the Chesapeake Bay and Atlantic Ocean, the city is nearly half comprised of waterways, contributing to the region's rich social & political history including the founding of Jamestown and the American Civil War.
With close to perfect weather year-round, and incomparable waters, Virginia Beach has continued to serve as an ideal vacation spot for boat lovers worldwide.
Types of Charters Offered in Virginia Beach