Unlock unparalleled luxury and limitless adventure in Islamorada with SeaEO Nautical Ventures. Our meticulously curated fleet of luxury adventure boats offers an elevated experience, complete with plush amenities and unparalleled comfort. Sail away to Alligator Reef to get up close with its abundant marine life or unwind at the serene Whale Harbor Sandbar. Whatever your vision, we specialize in crafting bespoke excursions that make your dreams a reality. Your unforgettable journey on the azure waters of Islamorada awaits.
Features

Anchor

Bathroom

Bluetooth audio

Bow thruster

Children's life jackets

Cooler / Ice chest

Deck shower

Depth finder

Fish finder

Fishing gear

GPS

Grill

Livewell / Baitwell

Radar

Refrigerator

Rod holders

Sonar

Stereo & AUX input

Swim ladder
Allowed on Boat

Alcohol

Fishing

Glass bottles

Kids under 12

Liveaboard

Pets

Red wine

Shoes

Smoking

Swimming
Pricing

2h - $799
3h - $1000
4h - $1200
6h - $1700
8h - $1899
Cancellation Policy

Free cancellations are offered five business days before the booking start date.

50% refunds are available for cancellations made up to two days before the booking start date.

Cancellations made within two days of the booking start date are non-refundable.
Share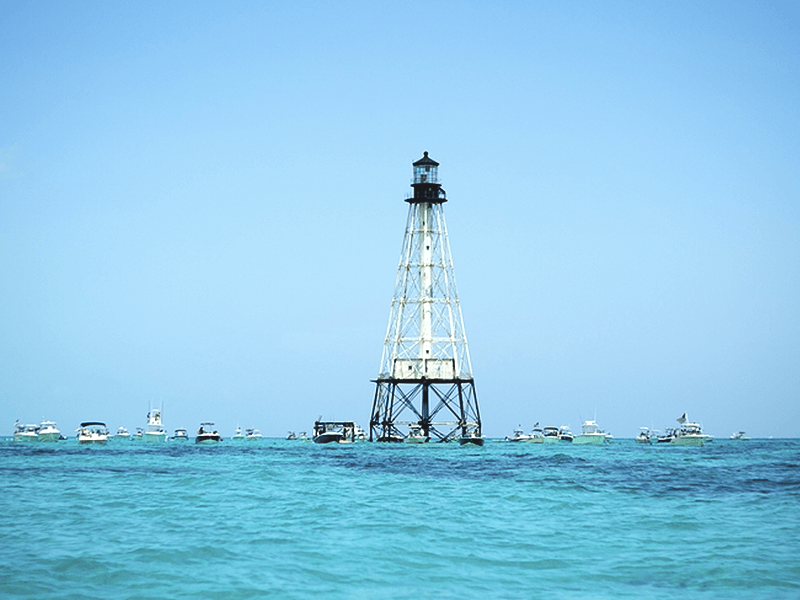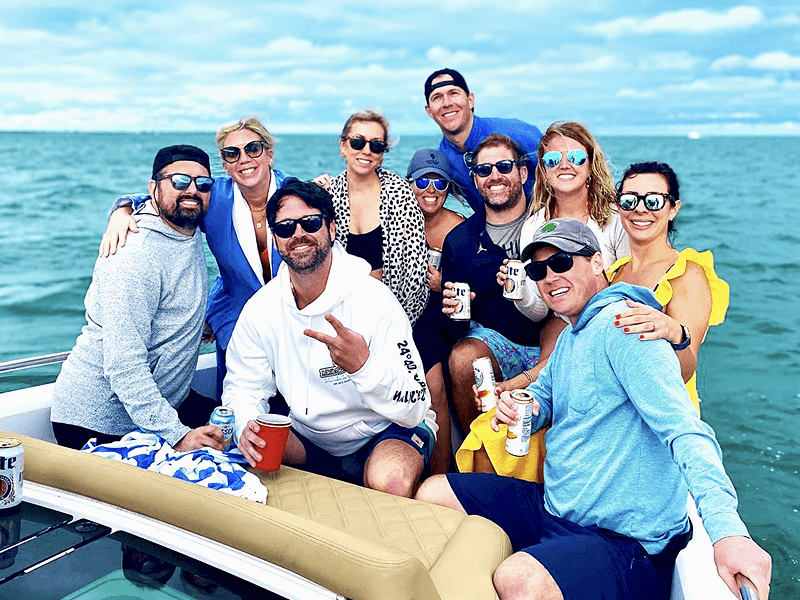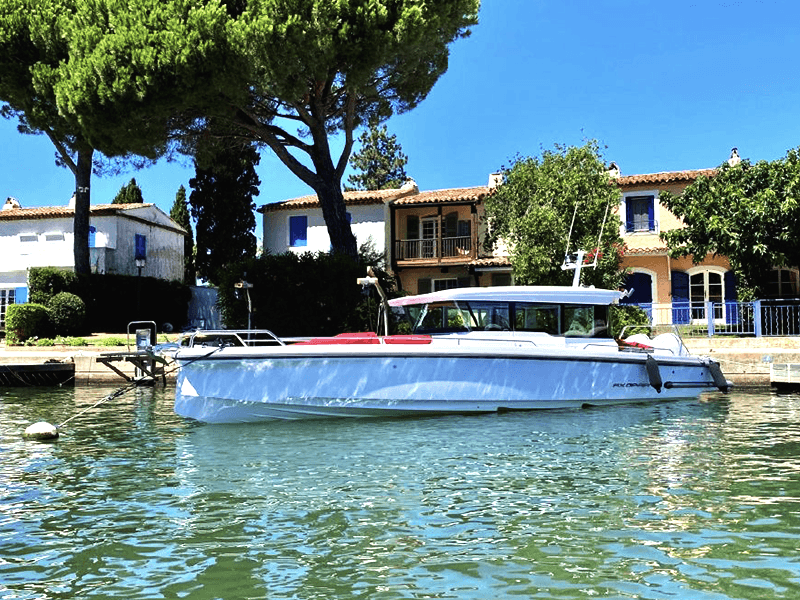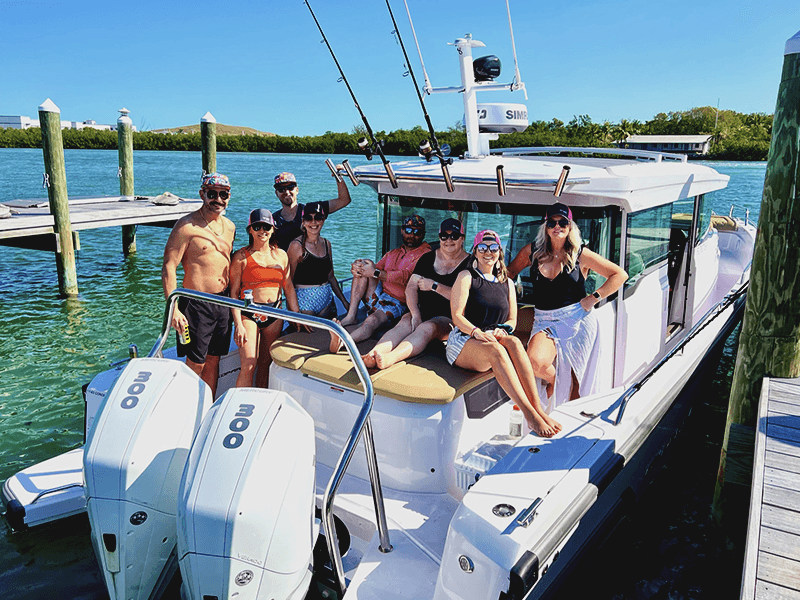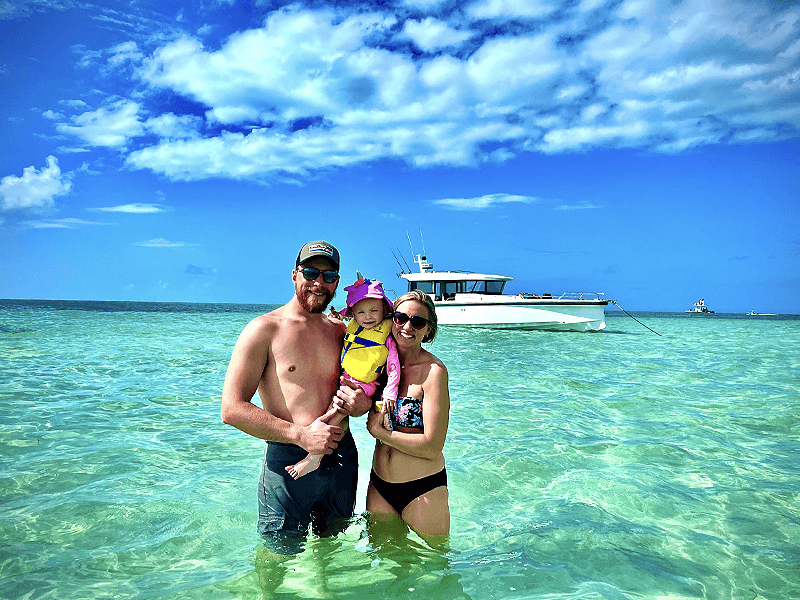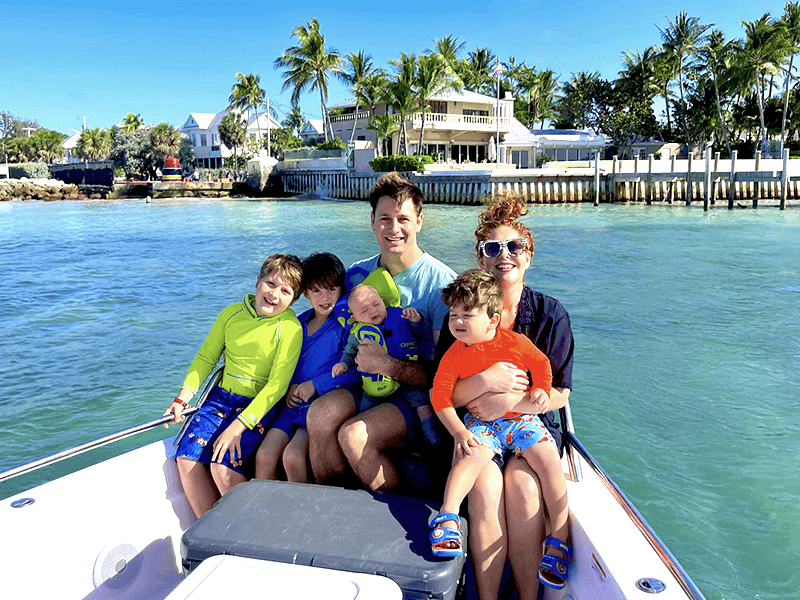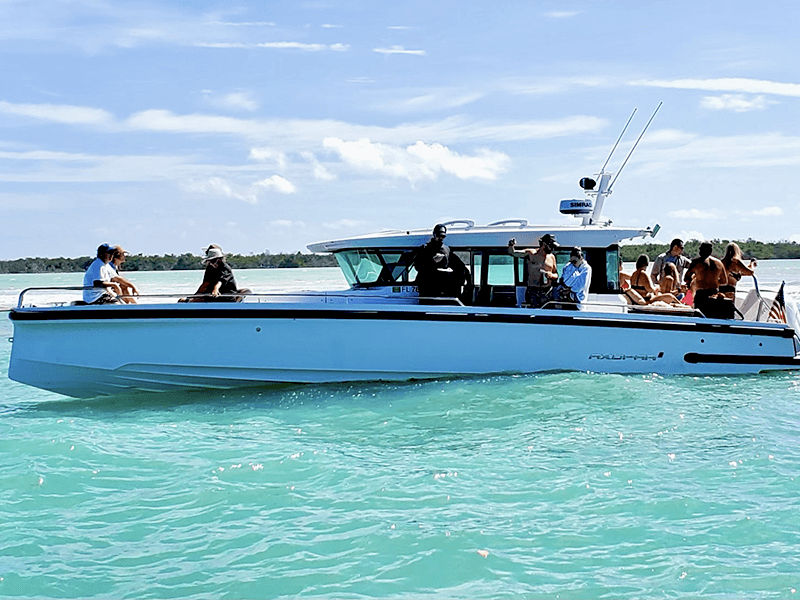 On-the-Water in Islamorada
Often hailed as the 'Sportfishing Capital of the World,' Islamorada is an extraordinary aquatic haven tucked away in the Florida Keys. Spanning six unique islands, this locale serves as a junction where the Atlantic Ocean fuses with the Gulf of Mexico, birthing a singular blend of marine ecosystems. From its secluded backcountry waters ideal for kayaking and paddleboarding, to its vibrant coral reefs bustling with marine life, Islamorada is a utopia for anyone enchanted by the water. The tranquil mangrove inlets provide the perfect backdrop for leisurely kayak and paddleboard outings. And when the sun starts to set, the horizon comes alive with colors, offering an idyllic setting for a peaceful sunset sail. In short, whether you're in search of heart-pounding excitement or soul-soothing serenity, Islamorada delivers an incomparable experience on the water.
Types of Charters Offered in Islamorada