In the vicinity of Key West lies the enchanting Dry Tortugas, celebrated as an unofficial 'eighth wonder of the world' by ocean enthusiasts. Its crystalline waters and teeming marine ecosystems make it a paradise for a multitude of activities, including snorkeling, fishing, or just basking in the sun's warmth. As the day gives way to twilight, the sky paints a mesmerizing tableau of hues, setting the stage for unforgettable evening escapades. Whether you crave adventure or seek solace, a day spent in the waters here guarantees a profoundly transformative journey.
Features

Anchor

Bathroom

Bluetooth audio

Bow thruster

Children's life jackets

Cooler / Ice chest

Deck shower

Depth finder

Fish finder

Fishing gear

GPS

Grill

Livewell / Baitwell

Radar

Refrigerator

Rod holders

Sonar

Stereo & AUX input

Swim ladder
Allowed on Boat

Alcohol

Fishing

Glass bottles

Kids under 12

Liveaboard

Pets

Red wine

Shoes

Smoking

Swimming
Pricing

2h - $799
3h - $1000
4h - $1200
6h - $1700
8h - $1899
Cancellation Policy

Free cancellations are offered five business days before the booking start date.

50% refunds are available for cancellations made up to two days before the booking start date.

Cancellations made within two days of the booking start date are non-refundable.
Share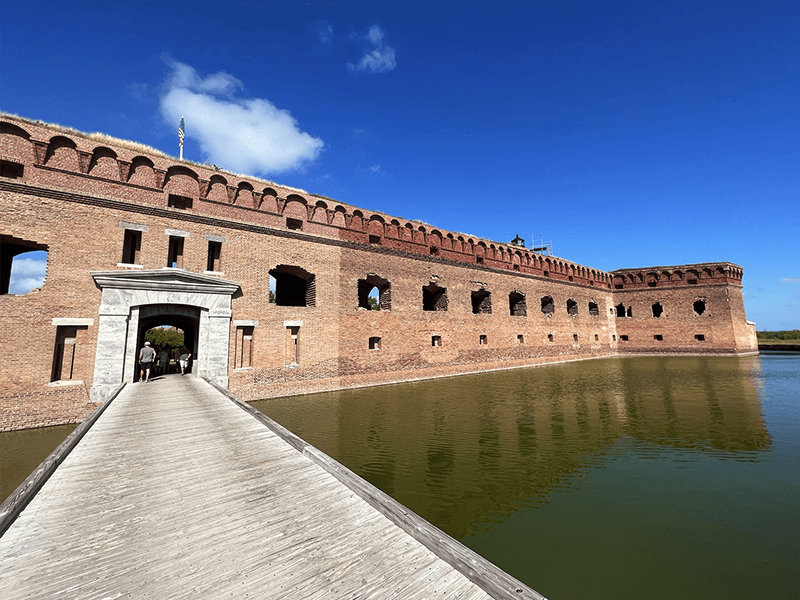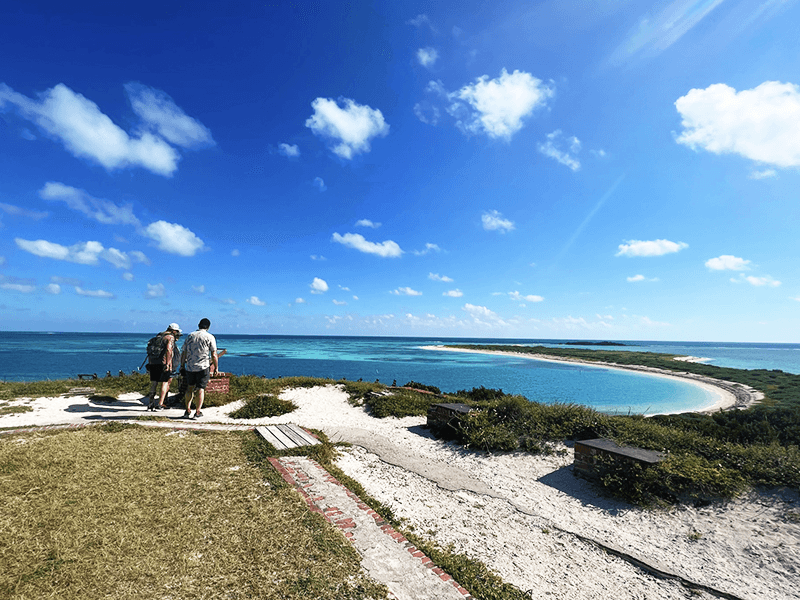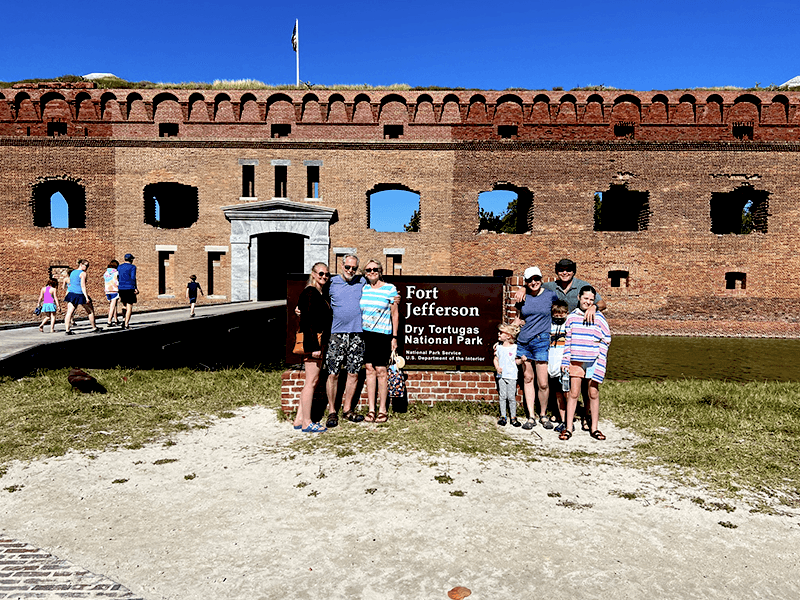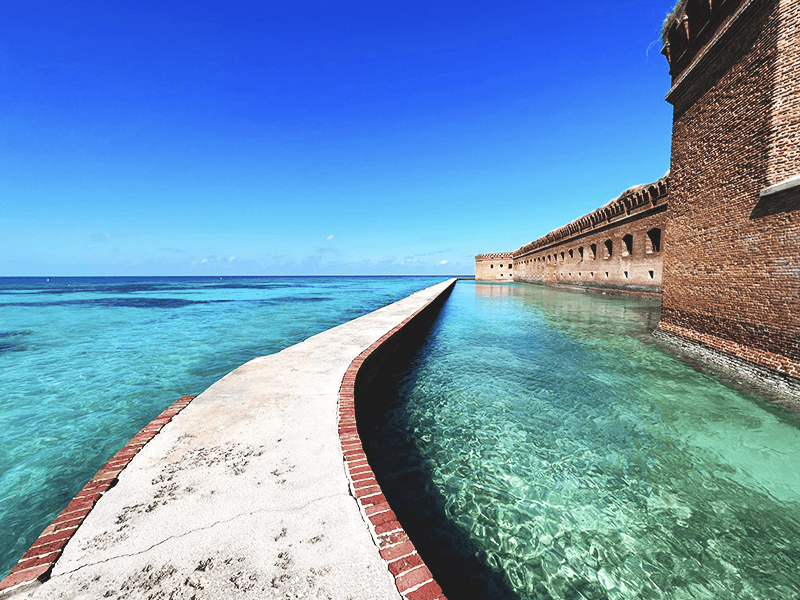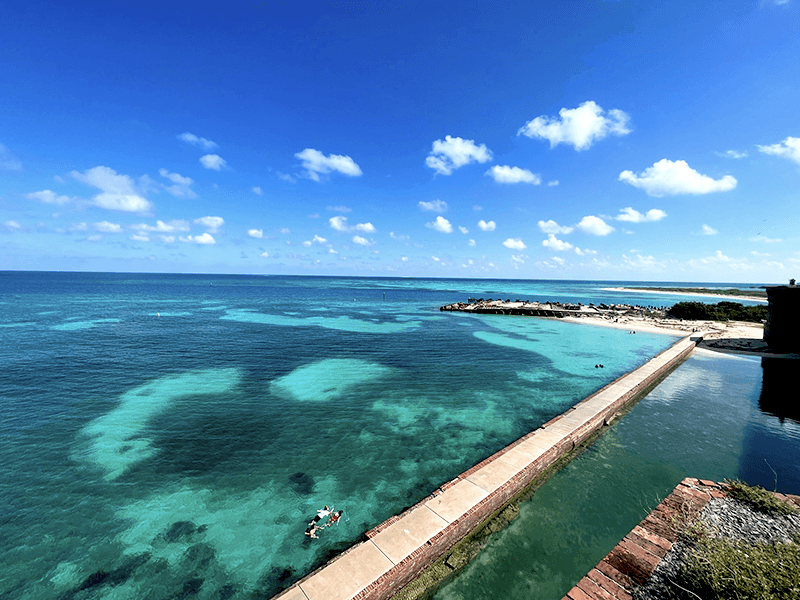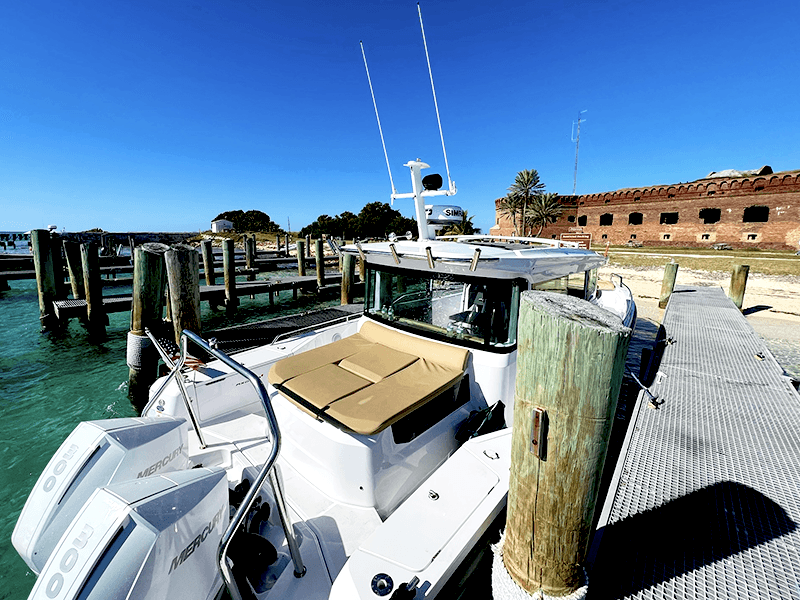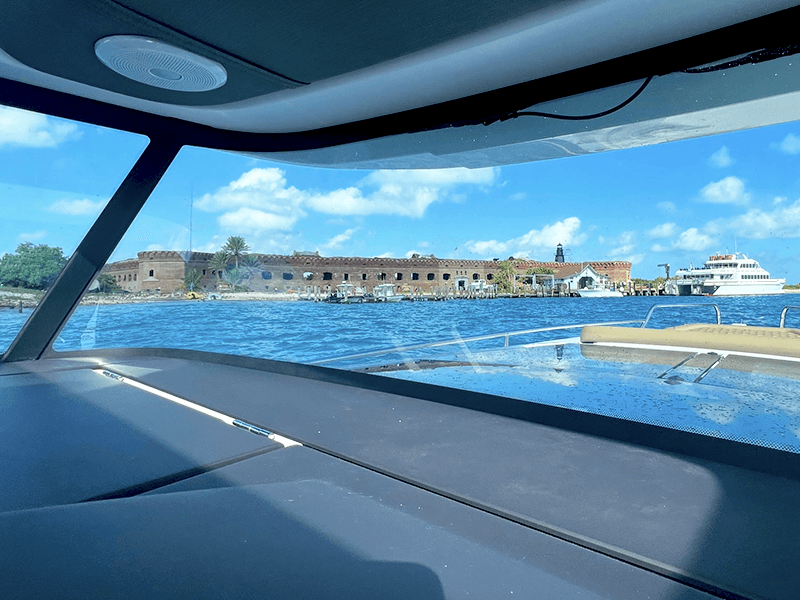 On-the-Water in Dry Tortugas
Dry Tortugas National Park, located in the Gulf of Mexico off the coast of Florida, is a pristine and remote paradise known for its breathtaking natural beauty and historical significance. The park encompasses a group of seven small islands, with the centerpiece being the historic Fort Jefferson, a massive 19th-century coastal fortress. Visitors to Dry Tortugas National Park can explore its crystal-clear waters, vibrant coral reefs, and abundant marine life through activities like snorkeling, scuba diving, and birdwatching. The park is also renowned for its stunning beaches, including the famous white sands of Garden Key. This unique and protected ecosystem provides a haven for various bird species, making it a vital stop for migratory birds. Accessible only by ferry, seaplane, or private boat, Dry Tortugas National Park offers a remote and unforgettable experience for nature enthusiasts, history buffs, and adventure seekers alike.
Types of Charters Offered in Dry Tortugas